Having the correct fuel oil ratio / mixture is vitally important to maximise performance and keep your engine in good condition.
To help you mix your fuel to oil ratio correctly, we have compiled these handy fuel oil ratio charts for you to use.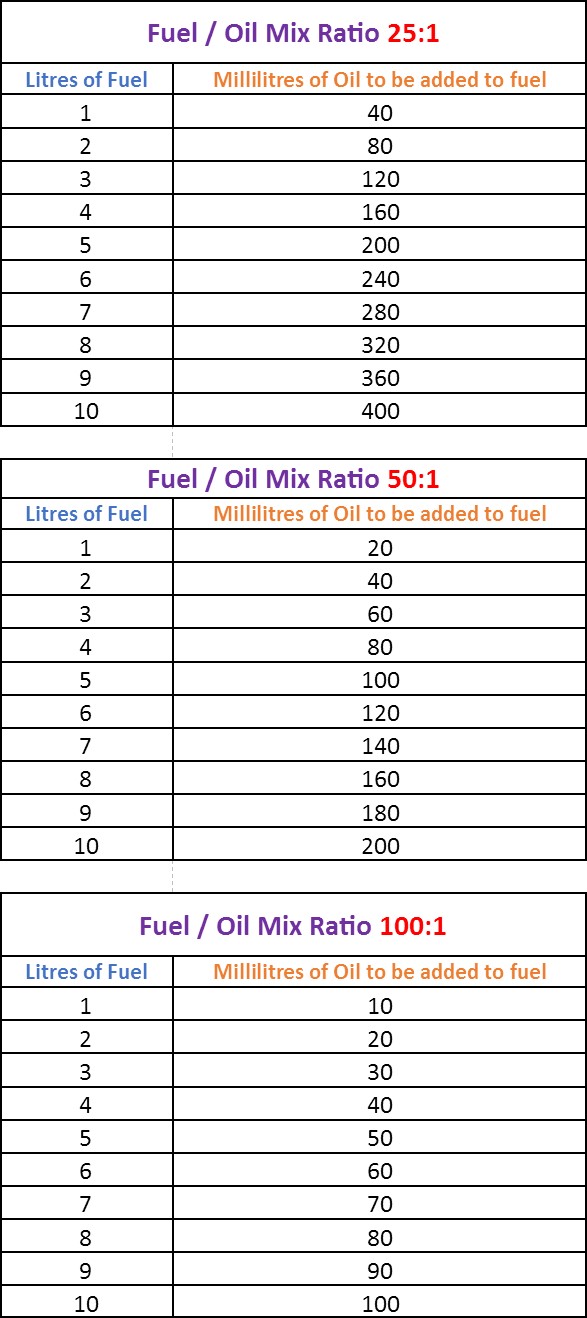 Keeping your 2-stroke fuel fresh
2-stroke fuel is best used fresh, making starting easier and engines run cleaner. To maintain maximum freshness and performance, store your 2-stroke fuel in an approved fuel container (stamped AS2906) in a cool, dry, ventilated place.
Always shake the mixture before use to ensure the lubricant is evenly mixed, take care when removing the lid from the container.